EHB-3-80-100
Active rotor brake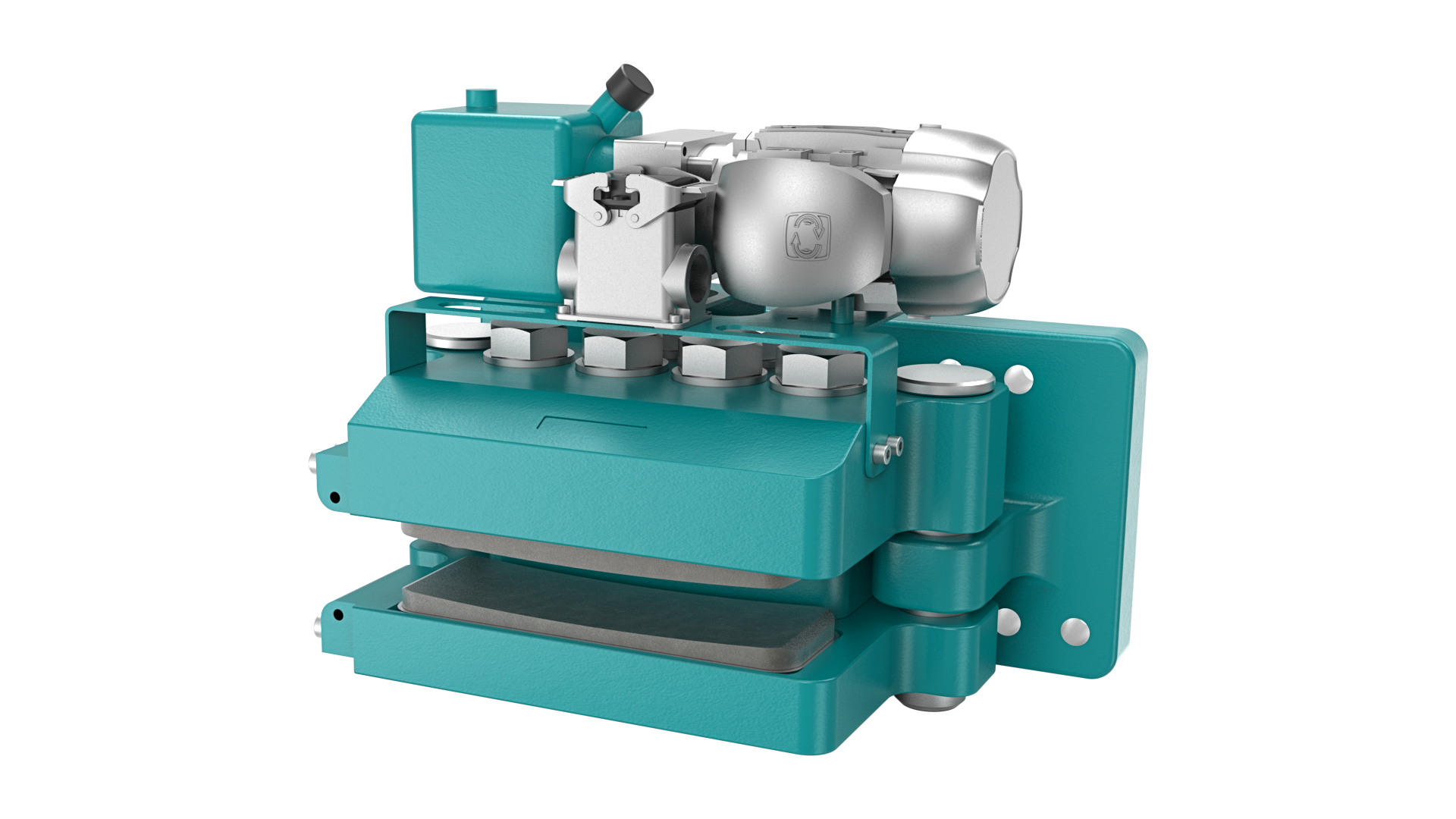 Integrated low maintenance closed loop HPU system
Special Voltage
Low temperature -40°C
High temperature resistant +70°C
Paint colour customisable
Conservation coating
Several lining materials, including sintered metal and organic
Applicable for several disc thicknesses
Air gap brake pads according to customer specification
Drain ports for oil leakage, preventing pads contamination
Harting connectivity for easy installation
Pressure switches and sensors for pressure monitoring
Handpump integration for emergency operations
---
Active rotor brakes
Active rotor brakes are part of the aerodynamic braking system of the rotor of a wind turbine. Active rotor brakes are hydraulic applied and spring released, meaning that the braking force depends on the hydraulic pressure.
When the turbine is in operation, the active rotor brake is without hydraulic pressure and the brake linings are retracted by springs.
Active rotor brakes are used as an emergency brake and for positioning the rotor to apply rotor lock devices for mechanical locking during maintenance.
---